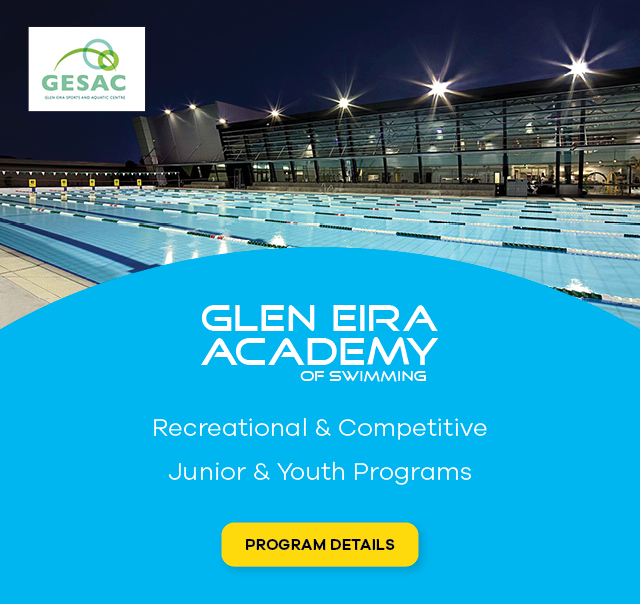 Welcome to the Glen Eira Academy of Swimming based at GESAC, one of Australia's premier facilities and features cutting edge designs in aquatics, fitness, and wellness.
Great technique is at the heart of our squad program as it helps produce children who love to swim and provides proven results for those wishing to swim competitively.
Building upon over 20 years of coaching, being family owned & operated, the Academy is a leading provider of competitive & recreational squad swimming training.